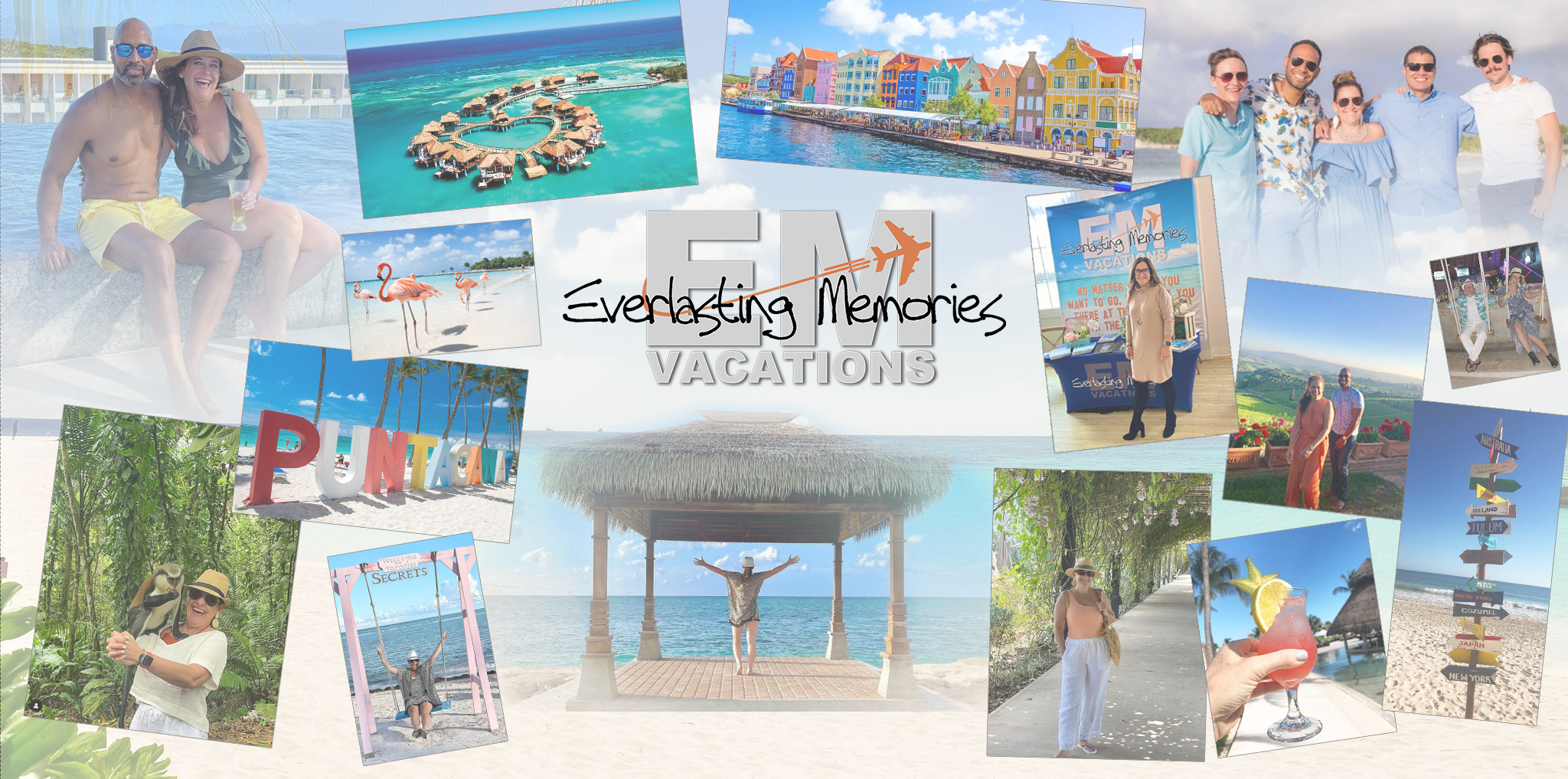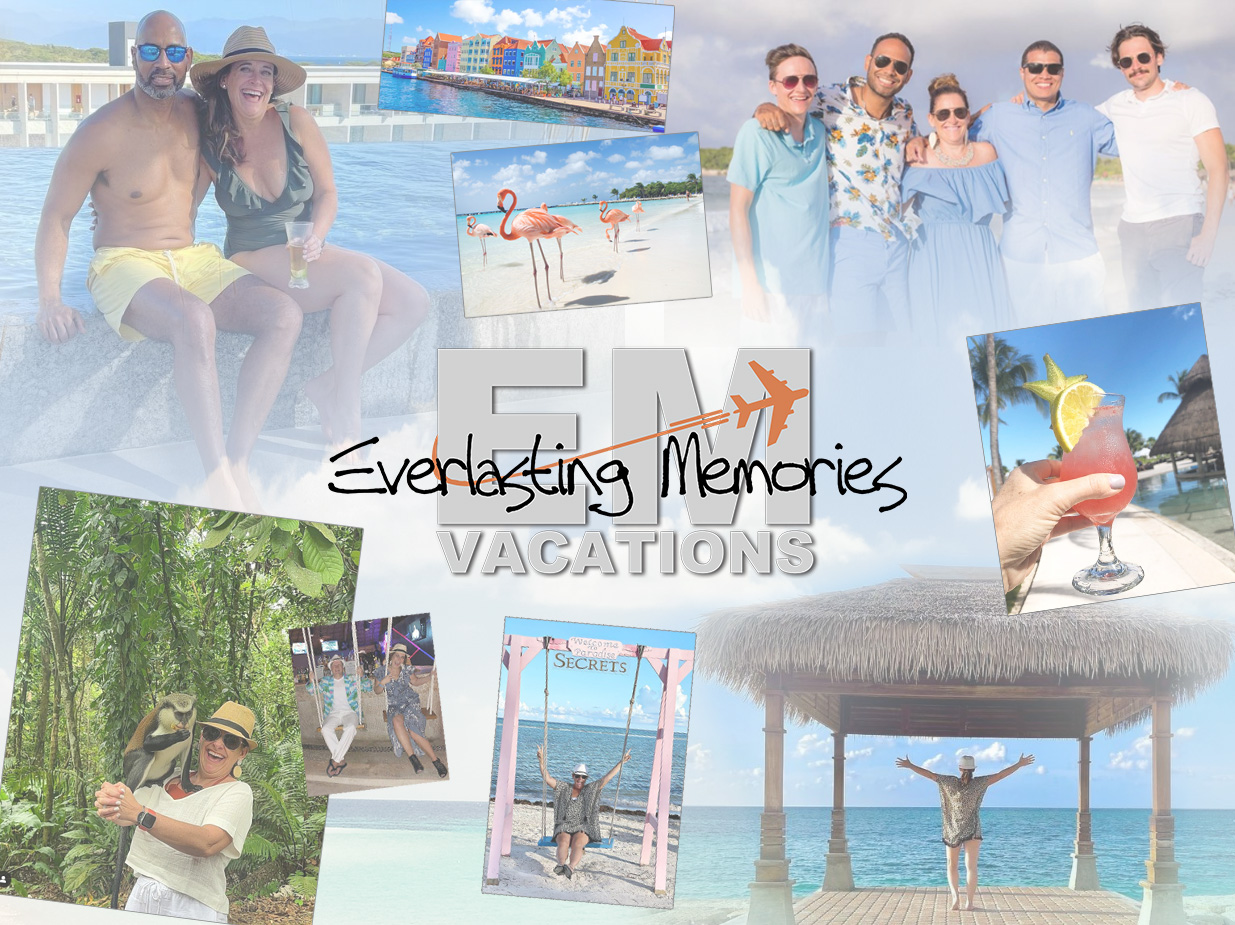 Note from Tracy: Search vacation deals below. But remember, the internet is for looking, I am for booking! Often times I can find even better deals on package and insurance! So, I recommend you look up vacation ideas and e-mail yourself a quote (easy to do from our site) and then contact me to make sure you are getting the best deal/options! Of course, if you book online, I can still assist with tours, flights, and changes.
Tracy Jarrett
[email protected]
585-643-7770
Why Everlasting Memories?
OUR EXPERT AGENTS MAKE PLANNING YOUR VACATION, HONEYMOON OR DESTINATION WEDDING SIMPLE.
In order to keep our services free for everyone, we ask that you not just use Everlasting Memories Vacations to plan your travel, but to book it as well.​  In addition to the many benefits of using our award winning service, it's free to you!  We are paid by the resorts and without your bookings they don't to pay us for our work and referrals.  See below for some of the many advantages of working with EMvaca.