Everlasting Memories Vacations specializes in full service romance travel and family travel.  Every client that reserves a vacation with Everlasting Memories Vacations is assigned a Certified Travel Agent to manage their vacation.  That agent is available daily by calling our office or after hours by cell phone (given to each client after they book).  We give you the best of both worlds.  The convenience to book online and work with a personal travel agent.  The service Everlasting Memories Vacations provides before, during, and after your booking is what makes us one of the nations most popular travel companies.
---
Meet Our Agents:
---
Tracy Gentner-Jarrett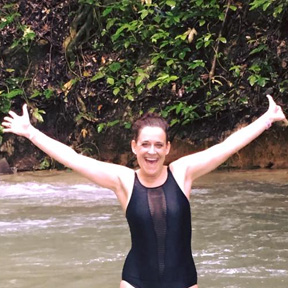 direct: 585-643-7770
Tracy is the branch partner for Rochester, New York.  She has extensive knowledge on many resorts including (but not restricted to) Sandals, Beaches, AM Resorts, Hard Rock, and Couples!  She has extensive knowledge in the honeymoon travel market and is a Romance Travel specialist. She is also a Destination Wedding Group Specialist, and in addition to planning weddings for her clients, she also had her very own destination wedding - in Jamaica!   So she not only understands what goes into the planning & decision side of your Destination Wedding, but the experience of the bride/groom side of Destination Weddings as well.   She comprehends the little things that make all the difference and assists from start to finish for all of her clients.  Tracy also enjoys planning European trips, River Cruising, and Alaska Cruise Tours!  She started in the travel field working as a Customer Service Rep for a popular airline and that experience propelled her into a very successful career as a travel agent.  Her hundreds of happy clients have made her one of WNY's top rated travel agents, and she has received many awards in the industry for her dedication and knowledge of the travel products that matter most to her clients. Additionally, Tracy specializes in family vacations.  In need of a multi generational escape? Tracy has the knowledge and contacts to make your family vacations all Everlasting Memories. Contact Tracy [email protected] today and get started on your next vacation.  Check out her Facebook page!
---
Larry Field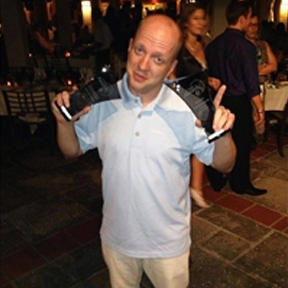 Larry is the chairman and founder of Everlasting Memories Vacations and works from EM's Buffalo, NY office.  He works closely with Tracy to ensure all Everlasting Memories client have the perfect vacation.
---