As a travel agent & simply a lover of all travel, I have been all over the Caribbean. I have a special place in my heart for all the lovely Caribbean islands and the people of these islands. I am always asked "what's your favorite tropical place that you have visited"? My answer is always the same "there is something I LOVE about each place I visit that makes it my new favorite place". So with that being said – the adventure, the people, and the surprising and amazingly modern city of Panama has now captured my heart & made it to my favorites list amongst all the other destinations!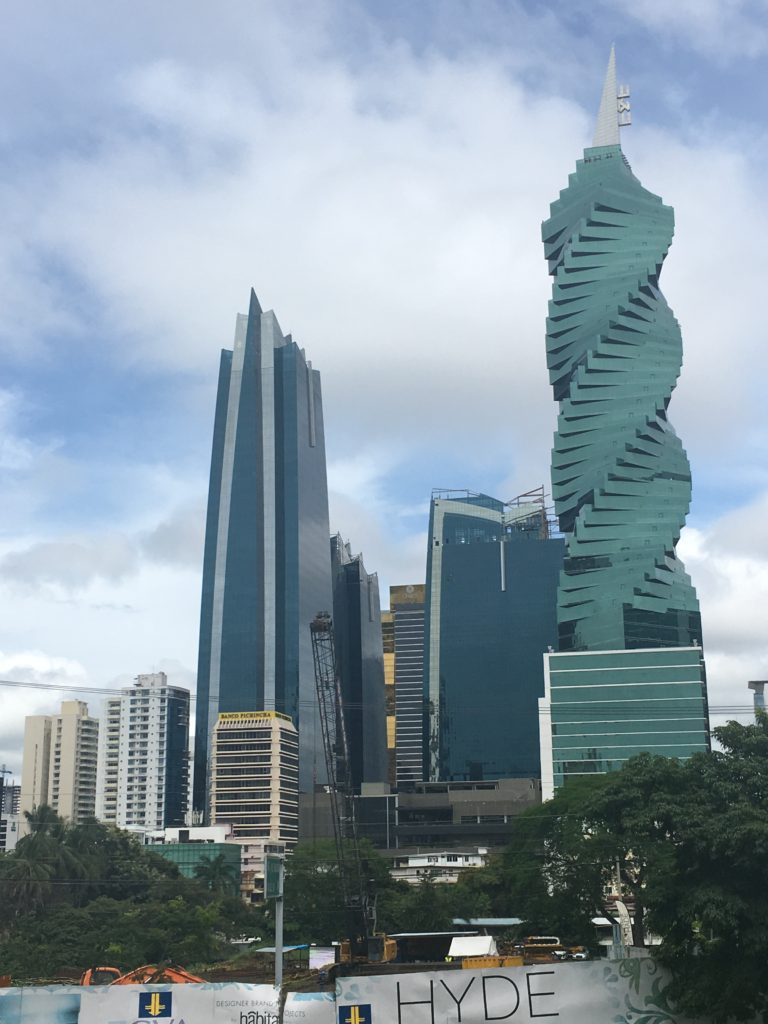 I will be honest when I first got the invite to travel with a fellow super star travel agent to this great country, I had my concerns. Concerns you ask? I thought about the fact that I will need to get shots, which I, like many other grown adults am a wimp when it comes to shots and prefer to avoid unless I am ill and HAVE to have it. I worried also about the fact that I would be visiting a jungle that the CDC suggests you take Malaria Pills if visiting. Of course, I begin to google and speak with others etc. about the term Malaria Dreams that I always heard about. Well, I received a Hep A and Typhoid shot, along with a bottle of Malaria Pills that I took while on the trip and am still taking now. And guess what? My arms survived the shots and I have had no reactions from any of them. (and I can speak for my fellow travelers as well) None of us have had crazy hallucinations or ill feelings from either the shots or the pills. The CDC nurse explained to me there was a Malaria pill that caused some bad affects. They no longer prescribe that kind. I instead got to enjoy one of the best trips EVER! And can now laugh at the fact that I almost scared myself away from going to a city because I worried about the shots and pills that were suggested I take when traveling. And there is an important word – "suggested". When traveling to another country, if the CDC suggests a particular shot, then in my eyes – that means – get them!
We were happy to be booked on direct flights out of Toronto, Canada. It was a 5.5 hour flight each way. I love to travel the world, however the flying there isn't always the fun part right? So with that being said, if I can get myself or my amazing clients to the destination on a direct flight, then that's what I do!
Upon arrival to Panama, our first stop was a night at the Dreams Delight Playa Bonita Panama. I couldn't get over how big the city was on our 30 minute transfer. It was like a mini Miami with architecture that in my eyes resembled some of Dubai's buildings. I guess I really didn't have any expectations per se, but was wowed by the buildings I was seeing, and the fact that most of the police were driving BMW's and Audi's. The resort upon arrival offered a welcome atmosphere, and a drink to refresh! We loved the great pools, lots of things to do for the kids, and a nice beach as well! Plenty of food choices also.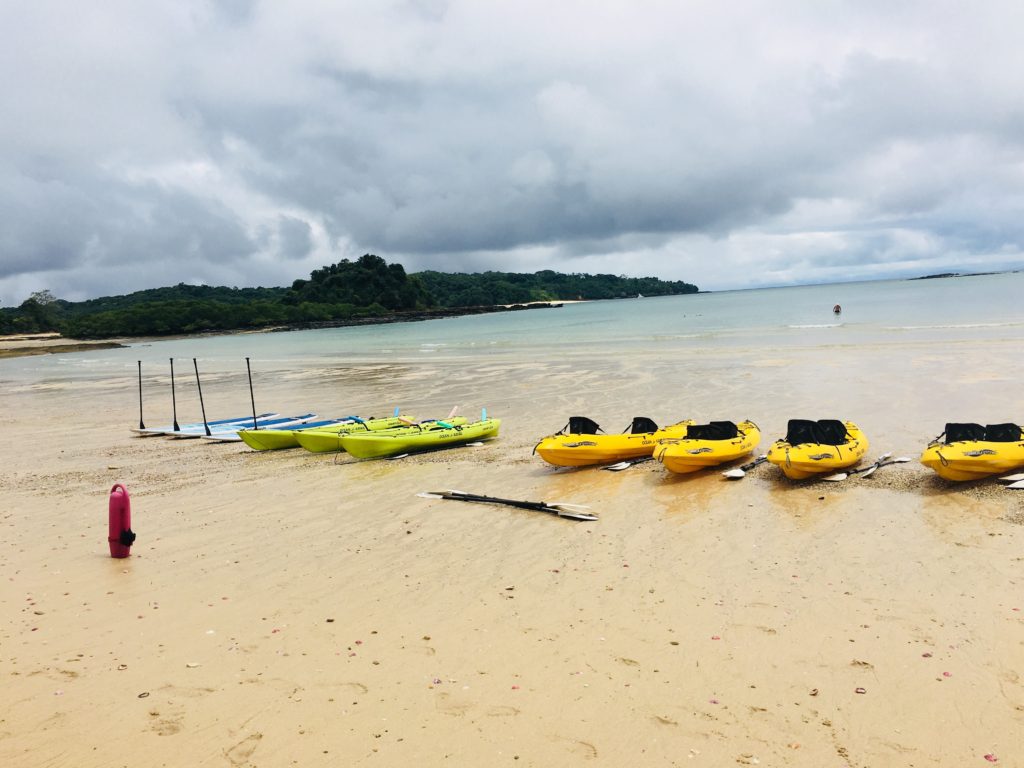 We were off early the next day to take a tour of the new and old city of Panama which was rich in history. Of course during our tour we did some shopping! We purchased some Panama hats while out and about. (they originated in Ecuador, but they are known best as the "Panama Jack" hat so we of course had to get one!) We were then off to a cruise provided by UnCruise to adventure off to the Pearl Islands and the Darian Jungle. This was a shortened version of the 8 night sailing so we didn't get a chance to cruise the Panama Canal but still had an amazing time. I can't say enough good about the UnCruise product. Their staff was over the top attentive, and the food, drinks and deserts were out of this world. We kayaked, hiked, paddle boarded and enjoyed some snorkeling. We would climb mountains by day, yet were served some of the best food I've ever had upon return to the ship. From the breakfast to the amazing dinners, we were always impressed!
I don't want to share too many details of this amazing trip here, as I would prefer you contact me & we'll talk about getting you there! And hey – another great tip to mention – they use American money there! So say you need money from the ATM, you will get US dollars! Great right?
Who's ready to experience all the beauty and adventure Panama has to offer? I'm ready to tell you all about it! Contact me at: (585-643-7770 in Rochester). We are also available by e-mail ([email protected]), or online at www.EMvaca.com.
Tracy Gentner – EM.Vaca.com